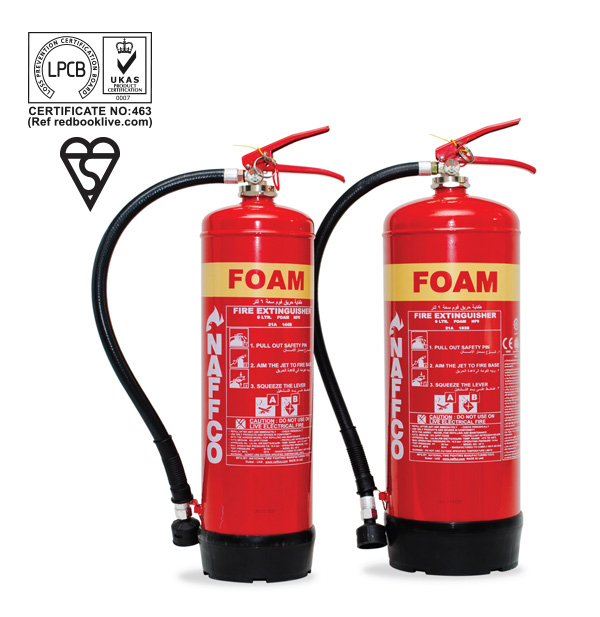 Portable Foam Fire Extinguishers BSI / LPCB Approved
Royal Fire Protection stored pressure and cartridge operated foam extinguishers are multipurpose, ideal for fires involving volatile liquids and freely burning materials such as paper, cloth, wood and furniture.
AFFF (6%) Synthetic Aqueous Film – Forming Foam Agent capable of fighting Class A, B fires.
Kitemark / LPCB certified to BS EN3
High quality external polyster paint.
Thermoplastic internal coating to prevent corrosion
Spray nozzle to provide high fire rating.
Controlled discharge.
Brass nickel chrome plated head valve with simple squeeze operation.
Unique gauge testing system.
Unique colour code handle and base (Optional).
Rechargeable and easy to service.