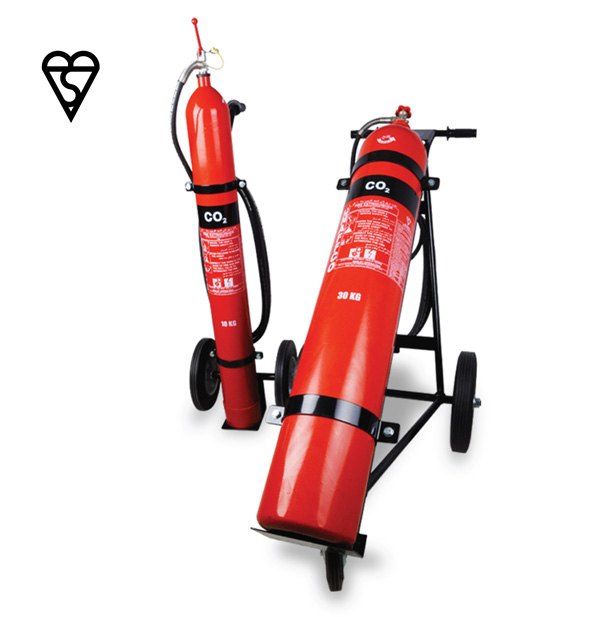 Mobile CO2 Fire Extinguishers Kitemark Approved
Royal Fire Protection Mobile CO2 fire extinguishers are characterized by their high performance and simple method operation. They are suitable for fires involving flammable liquids, gases and electrical equipment.
The Fire Extinguishers are designed to comply with the specifications and requirements of BSEN 1866-1.
Kite mark approved.
High-grade brass head valve ensures reliability and optimizes efficiency.
Discharge outlet is controlled by High Pressure Ball Valve.
High gloss polyester powder painted UV stabilized after shot blasting ensures corrosion resistance under extreme condition.
Safety valve is fitted in each extinguisher for maximum safety.
Discharge nozzle designed to produce a jet of extinguishing gas.