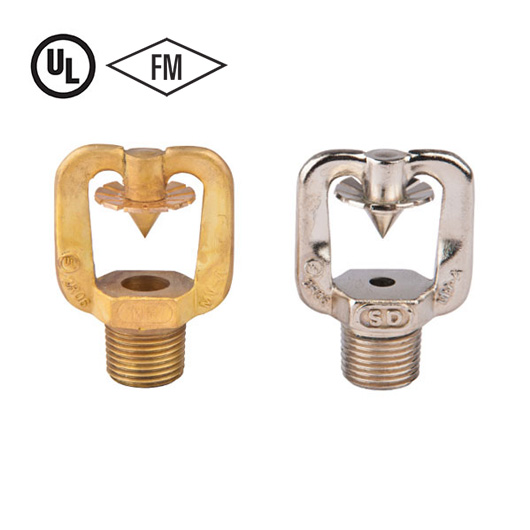 Medium Velocity Water Spray Nozzles
The MVWS nozzles are open type (non-automatic nozzles, designed for directional spray application), used in fixed deluge water spray system for special hazard fire protection application.
The nozzles are effectively designed to apply water to exposed vertical, horizontal, curved and irregular shaped surfaces to allow cooling to prevent excessive absorption of heat from external fire and avoid structural damage or spread of fire. In some application nozzles may be installed to control or extinguish the fire depending on water design density as per applicable codes.
Technical Data:
Maximum Working Pressure : 12 bar (175 PSI)
Effective Working Pressure : 1.4 to 3.5 Kg/Sq.cm (20 - 50 PSI)
End Connection : ½" BSPT (1/2" NPT OPTIONAL)
K Factor : 18 to 102 (Metric)
Spray angle for each K-Factor : 140°, 120°, 110°, 100°, 90°, 80° & 65°
Model : MV-A, MV-AS, MV-B, MV-BS, MV-E