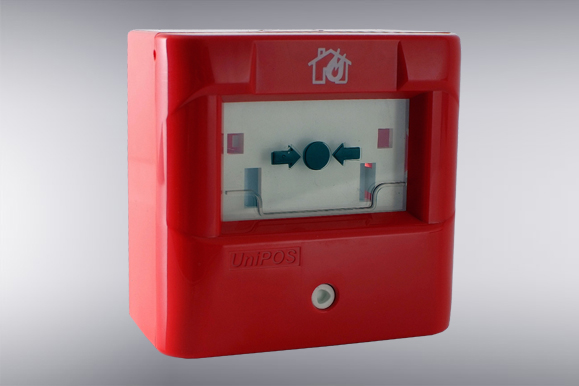 The manual call point FD7150 is designed for indoor installation as a component of an Addressable Fire Alarm System IFS7000 series.The unit is compatible with the requirements of the European Standard EN54-11:2001/A1:2005, EN54-17:2005/AC:2007.
The FD7150 manual call point has a built-in short circuit isolator for the signal loop. The communication between the addressable manual call point and the Panel is based on a private UniTalk protocol.
The LED indicator provides the following status information:
– Duty mode – the LED ashes shortly on 16s period;
– Alarm condition – the LED ashes with continuous light;
– Activated short circuit isolator – the LED ashes shortly on 1s period.
TECHNICAL DATA:
Supply voltage: (10-30) VDC
Current in quiescent state: < 390 µА
Current in alarm state: (3±1) mA
Electrical installation: Through terminal for connecting wires with cross-section (0,5-1,5) mm2
Degree of protection: IP 40
Operational temperature range: From minus 10°С to plus 55°С
Relative humidity resistance: (93±3)% at 40°С
Dimensions: 98 х 96 х 51 mm
Weight of the manual call point: 0.150 kg