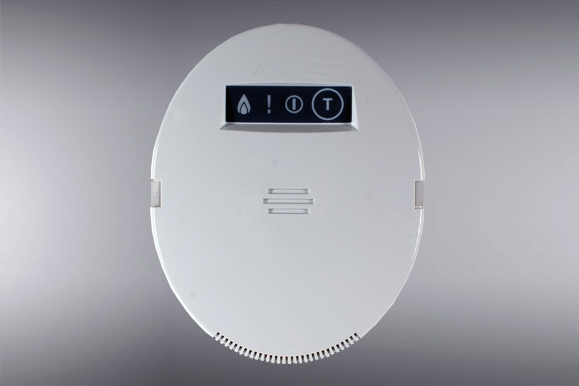 Addressable Natural Gas Detector 71CNG
The 71CNG detector is applicable for detection of natural gas (methane) in the protected area. The status of the detector is indicated with its built-in LEDs and built-in Sounder and meanwhile monitored and controlled from the IFS7002 addressable fire control panel.
The 71CNG is compliant with the EN50194-1 standard on the following trigger level – 5 000ppm CNG (methane) in the air, saturation 10% LEL (Low Explosion Level) of the protected area. The 71CNG is with built-in signal interface and aux. power interface.
Technical data:
Maximum number of 71CNG detectors in the IFS7002 signal loop:
125 pcs.
Supply voltage:
– signal loop (15-30)V DC
– power loop (18-30)V DC
Current consumption in Duty mode:
– signal loop <350μA
– power loop 55mA
Current consumption in Alarm mode:
– signal loop (2±1)mA
– power loop 75mA
Sound level: 100dB@1m
Temperature: from -5°C to 40°C
Degree of protection: IPX2D
Relative humidity resiatance (no condensation): 95%
Dimensions: 134 x 36 x 112mm
Weight: 0.115g.
Construction: ABS